Management Board
Close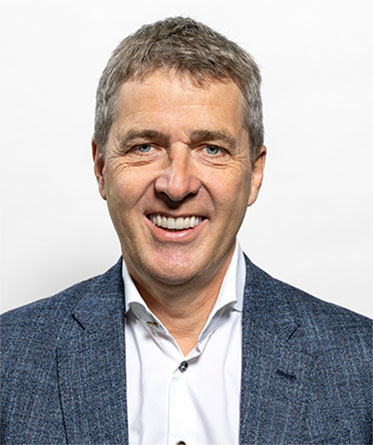 Dirk-Peter van Leeuwen
Chief Executive Officer
Member of the Management Board
Dirk-Peter van Leeuwen ("DP") is Chief Executive Officer of SUSE and a member of the Management Board of SUSE S.A.
Prior to joining SUSE, DP worked at Red Hat for 18 years holding a number of senior executive positions. From 2010 to 2021, he was Red Hat's General Manager in Asia Pacific and Japan and from 2021 to 2022 their General Manager in North America.
Before joining Red Hat, he held senior roles at Planetweb, BSDI and the Santa Cruz Operation.
DP is on the board of the Institute of Systems Science at the National University of Singapore and since 2017 has been a mentor for women in business with Protégé Business Mentoring. In addition to his technical education, DP holds qualifications from the International Institute for Management Development (IMD) and Harvard Business School.
DP lives in Switzerland with his family. He continues to program using open source code as a hobby.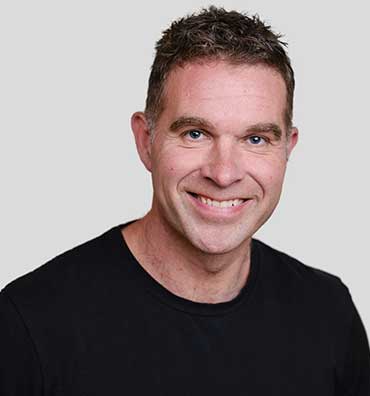 Andy McDonald
Chief Legal Officer and Company Secretary
Member of the Management Board
Close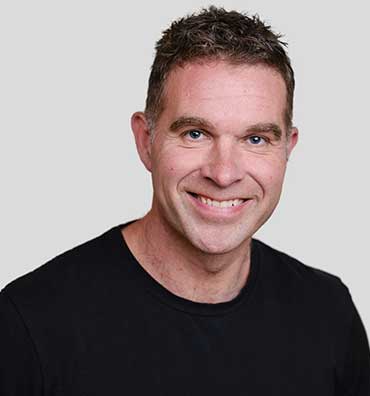 Andy McDonald
Chief Legal Officer and Company Secretary
Member of the Management Board
Andy McDonald is our Chief Legal Officer & Company Secretary, responsible for all aspects of legal, regulatory and corporate governance. He has a wealth of experience in legal affairs and governance in a variety of companies, including Interserve, Premier Foods plc, Uniq plc and Spirent plc.
Andy worked as a corporate lawyer at Freshfields Bruckhaus Deringer before moving into Industry. He is based in the UK.
Close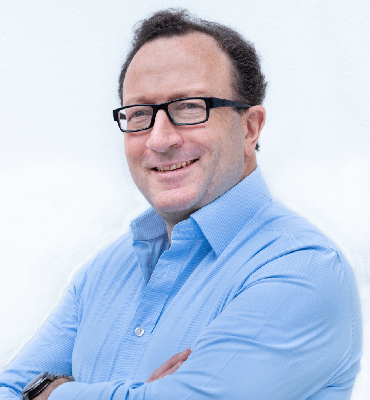 Jonathan Atack
Interim Chief Financial Officer
Member of the Management Board
Jonathan is our Interim Chief Financial Officer responsible for worldwide finance controllership and operations, management reporting, procurement, forecasting and planning, tax and treasury operations, and IT. Jonathan has over 30 years of experience in senior finance roles including as CFO of Bass International Brewers, CFO and CRO of ING Investment Management, Group Treasurer at Akzo Nobel and as head of Investor Relations at RBS, easyJet and SES.
Jonathan has a Masters degree in Engineering Science from Oxford University and a Masters in Business Administration. He lives in the United Kingdom.
Executive Leadership
Close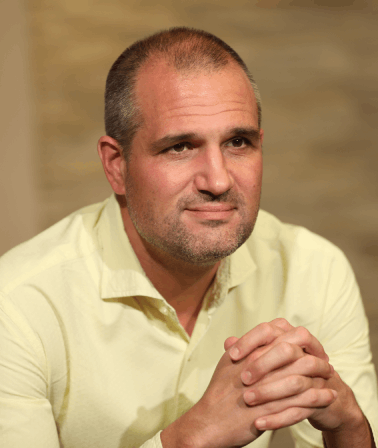 Frank Feldmann
Chief Strategy Officer
Frank Feldmann is Chief Strategy Officer for SUSE, where he focuses on the development and execution of long-term business strategies. In addition to his strategic planning and execution skills, he has a strong foundation in technology product management, sales and technology marketing and is a well-respected leader of people. Frank's distinguished 25 year career includes more than 15 years in several EMEA & APAC senior management roles at Red Hat, as well as at Novell where he focused on technology transformation, business change and growth.
Close
Imran Khan
Chief Customer Officer
Imran is SUSE's Chief Customer Officer and is responsible for Customer Renewals, Customer Service and Support and Customer Success. Imran has over 20 years' experience building and leading successful customer success and services organizations for technology industry companies. With a passion for change and the customer experience, he is dedicated to delivering performance and value to customers, as well as to organizations and staff. Imran has held various global leadership positions at tech companies including BMC Software, JDA Software and Hewlett Packard.
Imran is a qualified accountant and holds a degree in business and finance from the University of Middlesex. Imran lives in the United Kingdom.
Close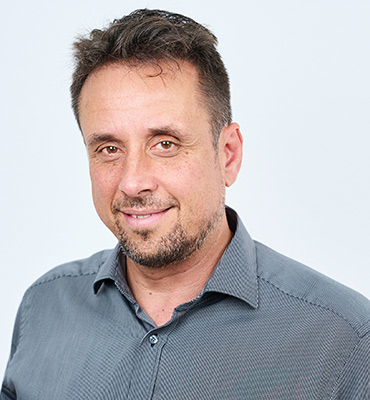 Ivo Totev
Chief Innovation Officer
Ivo Totev is SUSE's Chief Innovation Officer. In this role, he spearheads many important growth initiatives, including developing new strategic partnerships for high-growth areas and driving stronger value and experience for customers and partners. He is also responsible for helping customers reimagine their businesses through clear, customer-centric product strategy, as well as building brand equity and customer engagements focused on business outcomes. Ivo has over 25 years of experience in technology and has served as President of Product Marketing at SAP, CMO and Head of Cloud Business at Software AG, as well as the CMO of Unit4.
Ivo holds a degree in electrical engineering from Giessen university of applied sciences, and lives in Germany.
Close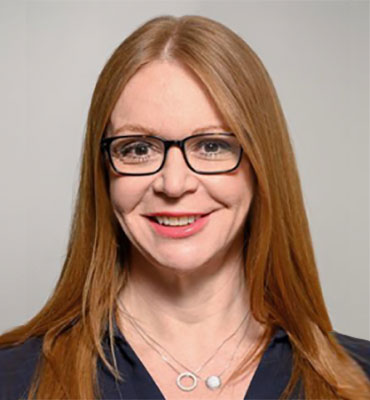 Kathryn Herrington
Chief People Officer
Kathryn has over 25 years international HR experience in financial services and technology.
She most recently spent 10 years at CLS, the global settlement provider for the FX marketplace. Joining initially as CHRO, then promoted to CAO, Kathryn led a global team in both London and New York, working closely with the CEO and Board to drive strategy, transformation, scale-up and cultural re-engineering.
Prior to CLS Group, Kathryn held senior HR roles in a range of global financial institutions, including HSBC, Bank of America Corporation and Merrill Lynch.
Kathryn has long-term transatlantic experience and dual US-UK nationality, having operated out New York from 2002 to 2018. She is Vice Chair of the American European Business Association (AEBA) and is currently based in London.
Kathryn holds a Bachelor's degree in Economic and Social History from Bristol University.
Close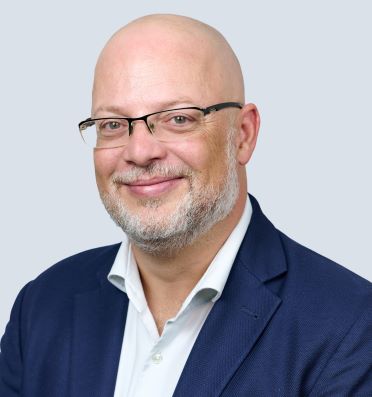 Dr. Thomas Di Giacomo
Chief Technology & Product Officer
Thomas Di Giacomo is Chief Technology and Product Officer for SUSE, where he leads our global Office of the CTO and Product and Solution Management. His team covers SUSE's entire portfolio of products as well as innovation priorities. He is also responsible for driving and guiding SUSE's current and future technology and solutions, and for sharing SUSE's vision with customers, partners, and key industry stakeholders.
Prior to his role, Thomas was SUSE's President of Engineering & Innovation and was responsible for the rapid growth of SUSE's expanding portfolio. He has over 20 years of experience in the IT industry, serving in various global leadership and executive roles in engineering and product innovation.
Thomas holds a Ph.D. in Computer Science from the University of Geneva, and lives in Switzerland.
Close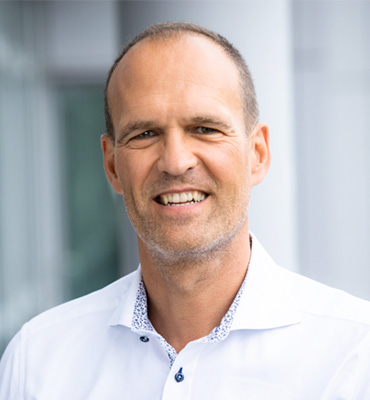 Werner Knoblich
Chief Revenue Officer
Werner Knoblich is SUSE's Chief Revenue Officer leading the global field organisation. His primary objective is to drive and expedite SUSE's growth trajectory.
Werner has been a field sales leader for more than two decades. Most recently, Werner was Global CRO at SaaS provider Mambu. During his tenure, he played a pivotal role in revitalizing Mambu's go-to-market strategy, emphasizing a stronger focus on strategic partner ecosystems. Prior to that he led the Europe, Middle East and Africa (EMEA) business at Red Hat for 18 years, where he and his team grew it from $20 million in 2003 to over $1.5 billion in 2021.
Werner holds an MBA from the University of Stuttgart-Hohenheim and currently resides in the Munich area. In his leisure time, he is a passionate sportsman.