Management Board
Close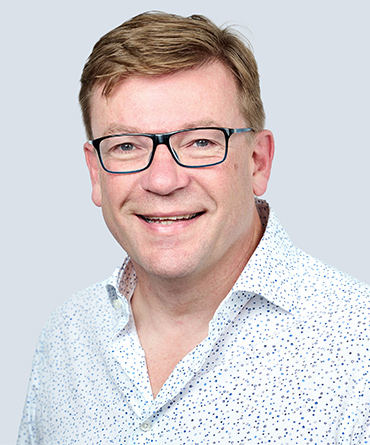 Andy Myers
Interim CEO and CFO
Member of the Management Board
Andy is interim CEO and CFO, and responsible for worldwide finance controllership and operations, management reporting, procurement, forecasting and planning, tax and treasury operations, legal, and IT. Andy has a wealth of global finance and commercial experience serving as Chief Financial Officer in BMW/Rover Group, McLaren Technology Group, and Rolls Royce plc. Prior to joining SUSE, he was the Chief Financial Officer of SHL Group, the global leader in talent innovation. He is a non-executive director, Audit Committee Chair and a member of the Remuneration Committee at Berkeley Group Holdings plc.
Andy holds a Bachelor of Engineering degree in production engineering and management, is a Chartered Accountant, ACA, and lives in the United Kingdom..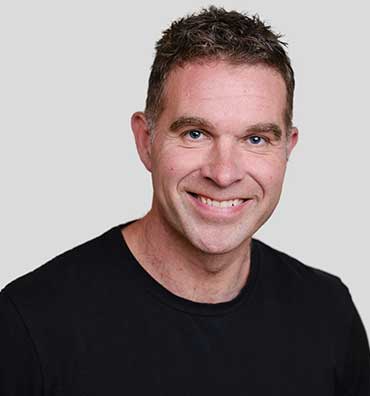 Andy McDonald
Chief Legal Officer and Company Secretary
Member of the Management Board
Close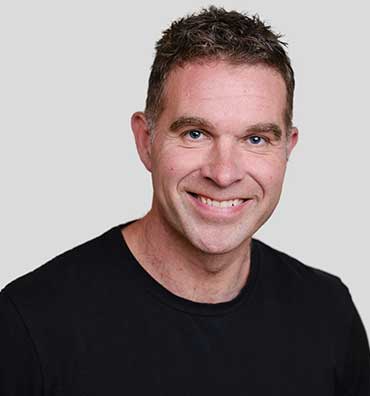 Andy McDonald
Chief Legal Officer and Company Secretary
Member of the Management Board
Andy McDonald is our Chief Legal Officer & Company Secretary, responsible for all aspects of legal, regulatory and corporate governance. He has a wealth of experience in legal affairs and governance in a variety of companies, including Interserve, Premier Foods plc, Uniq plc and Spirent plc.
Andy worked as a corporate lawyer at Freshfields Bruckhaus Deringer before moving into Industry. He is based in the UK.
Senior Leadership
Close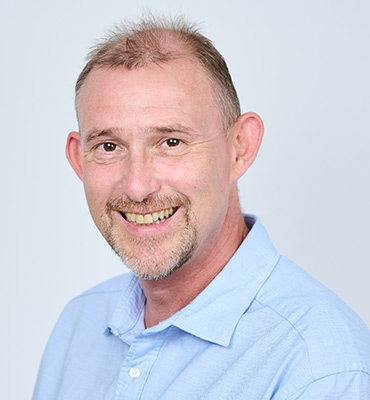 Adam Spearing
Chief Revenue Officer
Adam is SUSE's Chief Revenue Officer and is responsible for SUSE's go-to-market operations which includes Channel, Cloud, Pre-Sales, Field Sales, Sales Operations and Digital Sales. Adam has nearly 30 years' experience in technology and has worked with almost all types of software including IT operations, development, business apps, productivity and many more. As a result of this experience, he has engaged with both IT and business leadership, at every level to drive change and mutual success for long term value. He has held various leadership positions at companies including Salesforce, xMatters, Opsware, Sun, IBM and HP.
Adam has a Bachelor's Degree in Electrical and Electronic Engineering from the University of Bradford and lives in the United Kingdom.
Close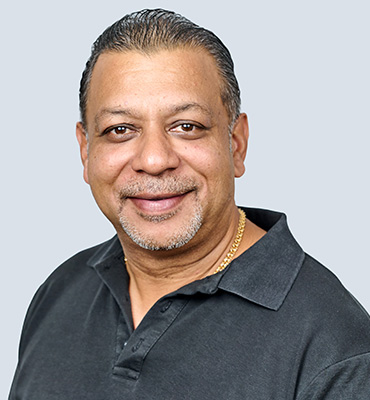 Imran Khan
Chief Customer Officer
Imran is SUSE's Chief Customer Officer and is responsible for Customer Renewals, Customer Service and Support and Customer Success. Imran has over 20 years' experience building and leading successful customer success and services organizations for technology industry companies. With a passion for change and the customer experience, he is dedicated to delivering performance and value to customers, as well as to organizations and staff. Imran has held various global leadership positions at tech companies including BMC Software, JDA Software and Hewlett Packard.
Imran is a qualified accountant and holds a degree in business and finance from the University of Middlesex. Imran lives in the United Kingdom.
Close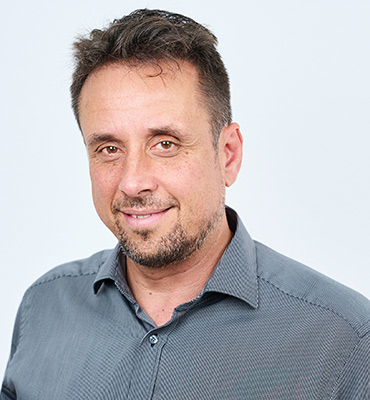 Ivo Totev
Chief Innovation Officer
Ivo Totev is SUSE's Chief Innovation Officer. In this role, he spearheads many important growth initiatives, including developing new strategic partnerships for high-growth areas and driving stronger value and experience for customers and partners. He is also responsible for helping customers reimagine their businesses through clear, customer-centric product strategy, as well as building brand equity and customer engagements focused on business outcomes. Ivo has over 25 years of experience in technology and has served as President of Product Marketing at SAP, CMO and Head of Cloud Business at Software AG, as well as the CMO of Unit4.
Ivo holds a degree in electrical engineering from Giessen university of applied sciences, and lives in Germany.
Close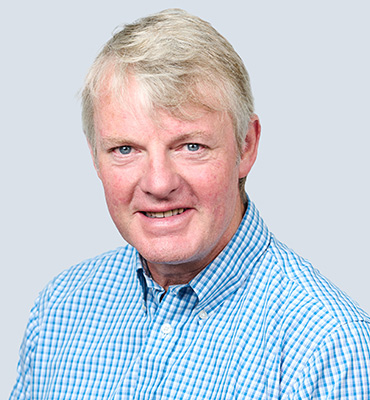 Colin Brookes
Chief Commercial Officer
Colin is SUSE's Chief Commercial Officer, where he will be responsible for global strategic business opportunities. Colin has over 25 years' experience in the Information Technology sector, with a focus on driving sales and operational support to ensure maximum value is delivered to customers.
He has built and led diverse and inclusive teams across Sales, Operations and General Management in multiple markets including the UK, Germany, North America, Australia, Asia, and Japan. His focus is on working with customers to simplify their operations as they equip themselves for the increasingly digital and global economy. He has held senior positions within major organizations such as SAP and Citrix.
Close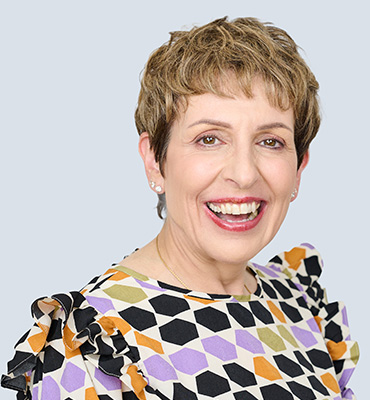 Christine Ashton
Chief Information Officer
Christine is Chief Information Officer at SUSE where she is responsible for the global IT function. She previously served as CIO in Residence at SAP and as Senior Vice President of Technology at Thomson Reuters Corp. Prior to SAP and Thomson Reuters, Christine held global roles in data driven companies: BP, BG Group (now part of RDS), Transport for London (TfL), United Utilities and Associated Octel.
Christine is a Non-Executive Director (NED) of the Royal Bank of Scotland International, she sits on the DIGIT Lab Advisory Board and is a member of the British Computer Society's (BCS) Fellowes Advisory Task Group (FTAG).
She holds a Master's degree in Computing and Electronics and was awarded Fellowship of the BCS, where she also served 2 terms as a member of the strategic panel helping to advance its mission of Making IT good for Society.
Close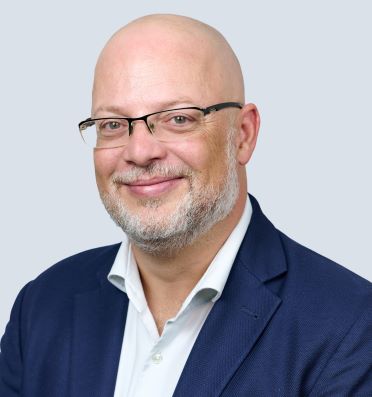 Dr. Thomas Di Giacomo
Chief Technology & Product Officer
Thomas Di Giacomo is Chief Technology and Product Officer for SUSE, where he leads our global Office of the CTO and Product and Solution Management. His team covers SUSE's entire portfolio of products as well as innovation priorities. He is also responsible for driving and guiding SUSE's current and future technology and solutions, and for sharing SUSE's vision with customers, partners, and key industry stakeholders.
Prior to his role, Thomas was SUSE's President of Engineering & Innovation and was responsible for the rapid growth of SUSE's expanding portfolio. He has over 20 years of experience in the IT industry, serving in various global leadership and executive roles in engineering and product innovation.
Thomas holds a Ph.D. in Computer Science from the University of Geneva, and lives in Switzerland.
Close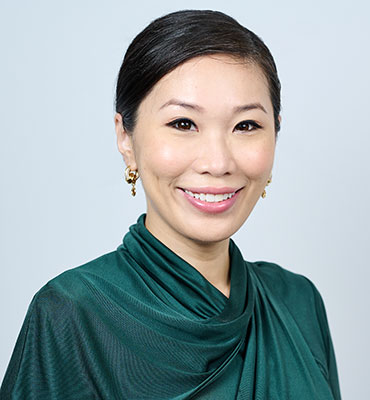 April Moh
Chief Marketing and Communications Officer
April Moh is SUSE's first-ever Chief Communications Officer and is responsible for SUSE's integrated communications team spanning public relations, internal and executive communications, brand, events, and customer marketing. She is also the executive sponsor of SUSE's Women in Technology employee network. Prior to SUSE, April was VP and Global Head of Communications for SAP, and she has also managed communications for Microsoft and Concur. April began her career in the start-up world, helping daring upstarts gain market share, launch their companies, secure funding, and successfully get acquired.
April has a Bachelor's degree in Communications & Media from Nanyang Technological University in Singapore, and she lives in the United States.