Find Value at the Edge: Innovation Opportunities and Use Cases (On-Demand)
While edge computing is still in its early days, it is becoming a top priority for most organizations. Register for our On-Demand webinar featuring guest speaker Michele Pelino, Forrester Principal Analyst and SUSE experts as we discuss the operational challenges of edge computing and how organizations can simplify and scale. We also cover:
The security aspects of the wider attack surface of edge computing
The intersection of edge, telecom and 5G
Real-world use cases from retail, manufacturing and automotive
Register Now
K3s
Home Depot's Resiliency with Kubernetes
Resiliency is top of mind for Home Depot, and with an edge-based runtime using K3s, the company has implemented edge computing across 2,000+ stores. This video uncovers key edge solution considerations:
low-bandwidth restrictions
high availability
assume unreliable connectivity
require standalone capabilities
continuous operations
Watch the video

SUSE Edge 2.0
Integrated Management of Edge Operations
SUSE Edge 2.0 provides secure full lifecycle management at the edge – from applications to Kubernetes to operating systems. It is built for the edge, with K3s as a lightweight Kubernetes distribution, Rancher as a management dashboard for Kubernetes and OS, and SLE Micro as a small-footprint OS.

ESG analyst report
Optimize Applications at the Edge
How are organizations innovating with edge applications? ESG surveyed IT professionals responsible for edge computing to learn how they are optimizing edge applications. Their report reveals the current state of edge computing, key drivers, challenges, use cases and vital players in adoption.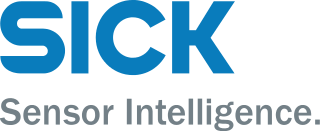 Dr. Stefan Odermatt, Senior Vice President Global Business Center Systems Research & Development at SICK AG
"In typical industrial shop floor environments, operational technologies to control automation systems are very difficult to integrate into IT systems. Using SLE Micro, K3s, Rancher and NeuVector in our industrial solutions bridges the gap between shop floor and IT. For our customers, the above components allow for enterprise-IT-grade standardization, security and compliance throughout the whole life cycle of the automation solution."